Rubberized Asphalt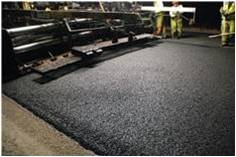 Rubberized Modified Asphalt-RMA is pavement material that consists of regular asphalt concrete mixed with crumb rubber made from recycled tires.From helping asphalt last longer to high performance tires to providing energy efficiency roofing systems to improving the cost-to-performance ratio in plastics – it's clear that RMA will bring benefits to a wide range of applications. Furthermore, due to its micron size, RMA can be dispersed into formulations at different parts of the manufacturing process and offer a variety of appearance effects on finished products.
The markets we are targeting : asphalt, construction, consumer goods, coatings, industrial rubber, plastics and tires. Each of these markets has unique requirements, but they all have one thing in common – the desire to make their products greener. In the RMA plant model, lower grade recovered rubber is most suitable for supply to the Asphalt Rubber technology.
Sarpco RMA will provide environmental and economic performance for roads and drivers.
More durable, less maintenance

– using

RMA

makes roads more durable, improving rutting and crack resistance, which means less maintenance, which, in turn, requires less resources

Safer

– using RMA helps prevent slippage and offers added skid resistance.

More cost effective

– asphalt is an oil-derived product. Using RMA in roads helps lessen dependence on oil as well as keeps the cost to maintain roads more stable and less expensive. Furthermore, RMA helps maintain a blacker surface which helps retain heat better.

Reduces traffic noise

– studies have shown that roads made with RMA are 90% quieter than ordinary asphalt. As more people move into urban areas, this becomes a big advantage to those who live near busy streets and highways. Currently Saudi Ministry of transportation using RP
Using ARP instead of normal rubber powder will lead to: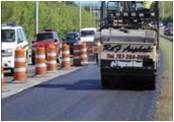 Small particle size has big advantages in asphalt. The micronized particle size in asphalt helps keep the rubber in suspension longer. The result is increased storage stability and easier mixing and processing of the asphalt blend.
The micronized rubber powders employ a broad distribution of particle sizes to offer tight packing (high bulk density). This, coupled with a high proportion of fine particles (high surface area), means better stress distribution and more interfacial bonding opportunities.
Using less than 10 percent rubber could modify binder properties enough to meet a PG 82 criterion. These data support the idea of states moving to a performance grade specification for binders instead of specifying raw materials.
Ten percent rubber is an appropriate level of loading for increasing a PG 67-22 binder to a PG 82-10. Increasing the rubber content of the binders increased the critical low temperature grade of the modified material.
Crumb Rubber Modifier:
A general term for scrap tire rubber that is reduced in size and is used as modifier in asphalt paving materials.
Reactive Additives:
Activated Rubber Powder can be chemically reacted with asphalt. Several systems involving sulfur and other chemical additives can be found in this category. These systems can often enhance polymer performance and economics.
Life Cycle Cost Analysis (LCCA):
The process by which the total cost of a pavement over its lifetime is used to define various pavement maintenance and rehabilitation techniques.