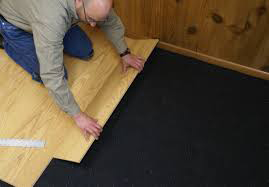 Rubber underlay is used for underlayment for wood flooring, linoleum tiles, luxury vinyl tile (LVT), smooth plastic decking tiles , tool liners, shelve liners, counter top surfaces, reusable protective construction flooring, and some carpet tiles, etc.

Applying rubber underlayment under dance flooring will provide anti fatigue properties to dancers but will slightly reduce the acoustics for tap dance.



An additional 2MM, 3MM, 4MM, 3/8"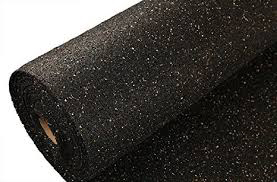 or 1/2" thick or rubber underlayment will help soften walking areas, insulate against cold floors and dampen sound. Our crock yoga mats use a 2mm thick rubber underlayment.