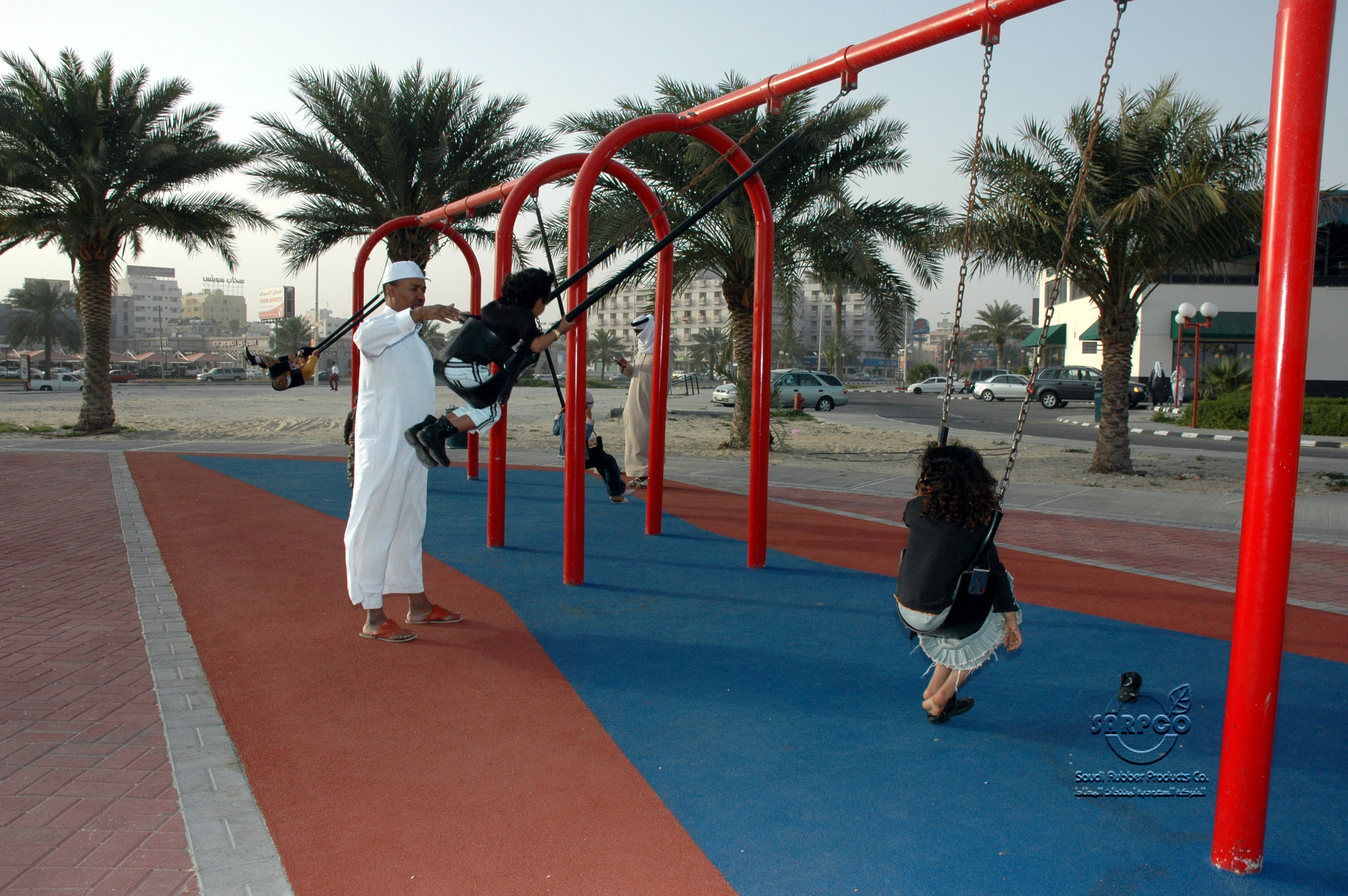 PRODUCT NAME: SARPCO CHILDREN PLAYGROUND SAFETY SURFACING - SarpcoPlaysafe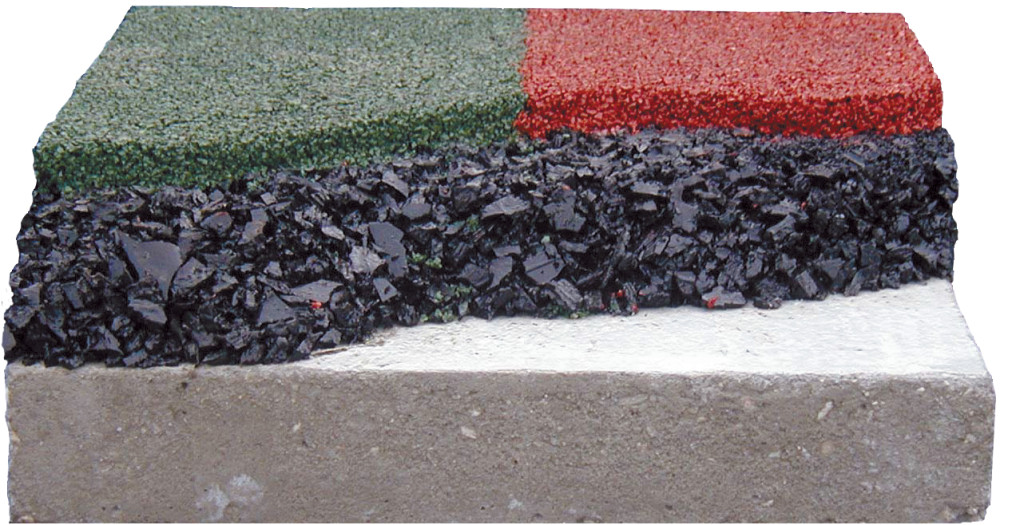 SarpcoPlaysafe : poured-in-place playground soft surfacing is designed for children playgrounds. SarpcoPlaysafe poured-in-place surfacing is a 2 layer system consisting of a basement of 100% post-consumer recycled SBR (styrene butadadinene rubber) and polyurethane and a top surface consisting of Pure EPDM (ethylene propylene diene monomer) rubber and polyurethane.
The type of playground equipment determines the required basement thickness, and the basement thickness may be different at various locations on the playground site.
RECOMMENDED AREAS OF USAGE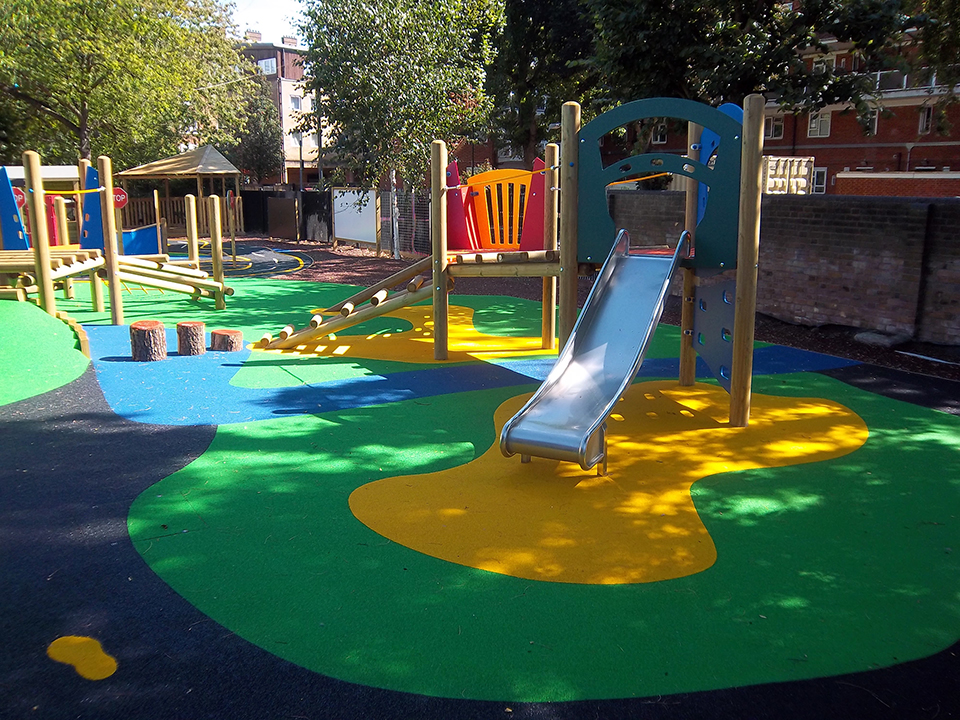 Playgrounds
Any children play area
Miscellaneous areas where anti-slip and toughness is important
ADVANTAGES
Independently tested to ASTM F1292 standards for head injury criteria
Slip resistant in wet and dry conditions
Abrasion resistant
Fire Retardant
Fungal resistant
Resistance to weathering and aging
Complies with ADA accessibility standards
Latest Projects: