PLAYGROUND SAFETY RUBBER TILES
SAFETY RUBBER TILES



Safety is the number one concern of industrial and commercial applications.
With SARPCO, the concept of safety, flexibility and durability you need for almost any impact-prone surface. Resilient and slip resistant. They are designed for greater flexibility, durability and fall protections. Each tile is molded to reduce gaps and sized for easy installation. All tiles are bonded with polyurethane resin and UV stabilizer to create an attractive and durable safety surface.
Application: the product is widely used in kindergarten, schools, parks, playgrounds, patios footwear, poolside, gymnasiums, weight rooms, outdoor fitness areas, play areas.
COLORED SQUARE/INTERLOCKING RUBBET TILE:
Made with pigmented black granules mixed with enough percentage of polyurethane binder
SARPCO square Tiles are pressure- molded and processed form recycled rubber and PU binder.
FRECKLE INTERLOCKING RUBBER TILE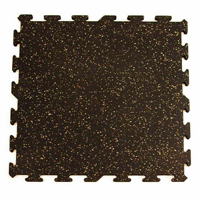 These tiles are highlighted by the mix of EPDM granules on top surface and comes in freckled red, green, blue beige and jazz for your choice. Also made with the maximum of polyurethane binder. Most ideal for indoor fitness centers and officers.
TOP EPDM RUBBER TILE
The upper 5 to 6mm layer of these tiles are made with pure EPDM to provide a better finish. Compared to other tiles, they are more resilient due to advance properties of EPDM rubber.

CHILDREN PLAYGROUND SAFETY RUBBER TILE
Designed to protect children from fall heights, this perfectly resilient tile is best to use around
children's playground area. These innovative and colorful tiles can reduce impact form fall up to 2.4m, and because they're made from recycled material, they have minimum impact on the environment. Supplied with its transition ramps if ordered in 600mm thickens only.

CHILDREN SAFETY FLOORING RAMP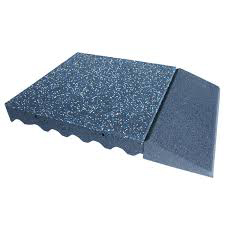 we also provide ramp to cover the flooring of children play area to make it safe surface

SARPCO SAFETY TILE INSTALLATION GUIDE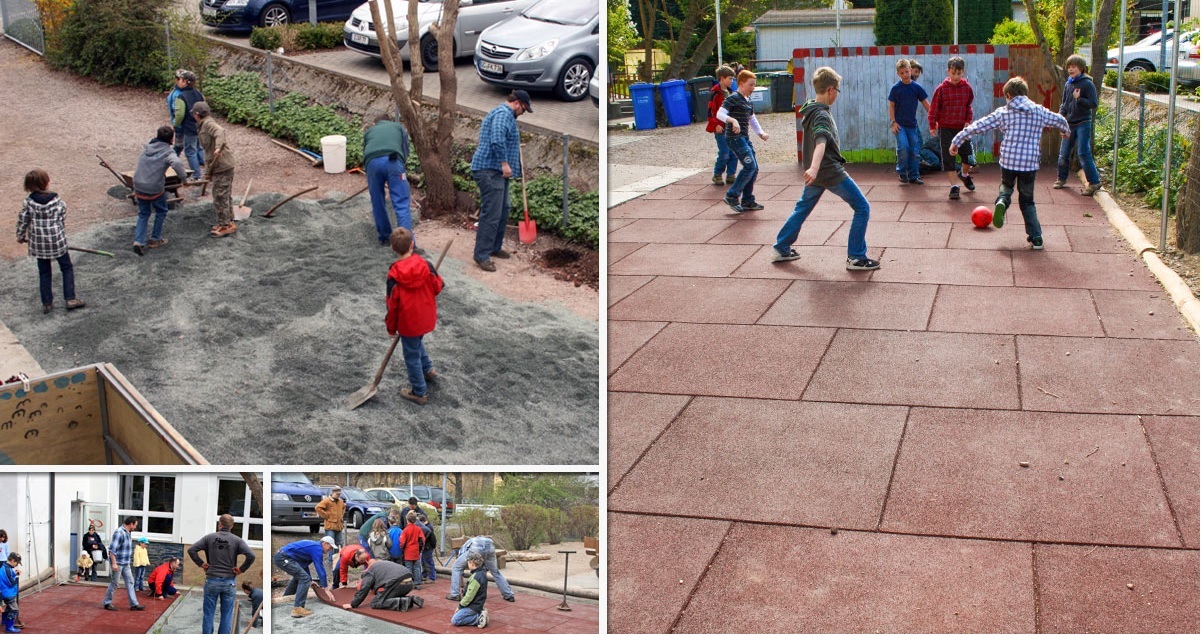 SARPCO outdoor rubber safety tiles must be installed correctly if you want them to offer the best possible protective surface. This is a relatively straightforward process and, while we recommend using a professional installer for public applications, such as for playground safety flooring, domestic customers should be able to get good results with a DIY installation.
The following guidelines will help you create a safe, stable surface suitable for play areas and a whole range of other applications.
Please note: SARPCO' Wet Pour products must be installed by a professional, so please contact us to arrange a Wet Pour installation.
Installation Types
How you install your tiles will depend on whether you are installing them on top of an existing surface, such as slabs or concrete, or want the finished surface to be level with the surrounding ground.
Surface Mounted Rubber Safety Tiles

When laying tiles on top of an existing surface such as concrete or tarmac, it is important to make sure the surface is stable, level and clear of all debris, including weeds.If you are installing your tiles on top of newly laid concrete, you will need to allow it to fully cure (around 4-6 weeks) or use a concrete sealant.
Begin by laying your tiles out in the desired configuration, then leave them to acclimatize and cool. This is important because the tiles can expand slightly when warm.
When the tiles are acclimatized, mark any that need to be cut down with chalk and cut them using a sharp Stanley type knife, serrated knife or electric jigsaw. Make sure you cut the tiles so that they are as tightly fitted as possible. Replace the cut tiles into the desired position.
Starting from a corner, lift your first tile and apply tile adhesive directly to the concrete or tarmac. The adhesive, which comes in tubes for ease of use, is most effective if laid in a cross from corner to corner. This will bond where the middle and four corners of the tiles will sit. The bead of adhesive should be approximately 8 to 10mm in diameter.
Carefully replace the tile, pushing it down firmly onto the adhesive.
You can then lift the next tile and repeat the process. It is also advisable to place a line of adhesive along the edge of each tile where it will meet an adjacent tile. This will hold the tiles together and help to prevent lifting.
You are strongly advised to allow the adhesive to cure for at least 24 hours before making use of the newly tiled area.
We also advise placing ramped tiles at the edges and corners of the tiled area to prevent tripping and provide access for wheelchairs.
Flush Mounted Rubber Safety Tiles

If you want a safety surface which is level with the surrounding ground, you will need to dig down by the desired thickness of the safety tiles, plus at least 150mm.
Begin by laying at least 75mm depth of compacted M.O.T. type one stone. On top of this you should then lay at least 75mm of class E concrete. Whatever thickness of these base materials you use, it is important to leave exactly the right depth to fit the required thickness of rubber tiles.
Once the concrete has cured (or been treated with a sealant) you can lay your tiles in exactly the same fashion as for surface mounted tiles.
The tiled area will need to be edged with PPC edging which should be bedded and hunched with 100mm of class E concrete.
To order SARPCO rubber safety tiles, for a quote or for further installation advice, contact us today by sending us inquiry.