PLAYGROUND DESIGN SAFETY
The most important factors in evaluating the safety of any playground are proper surface, design and spacing, and equipment inspection and maintenance.
SURFACES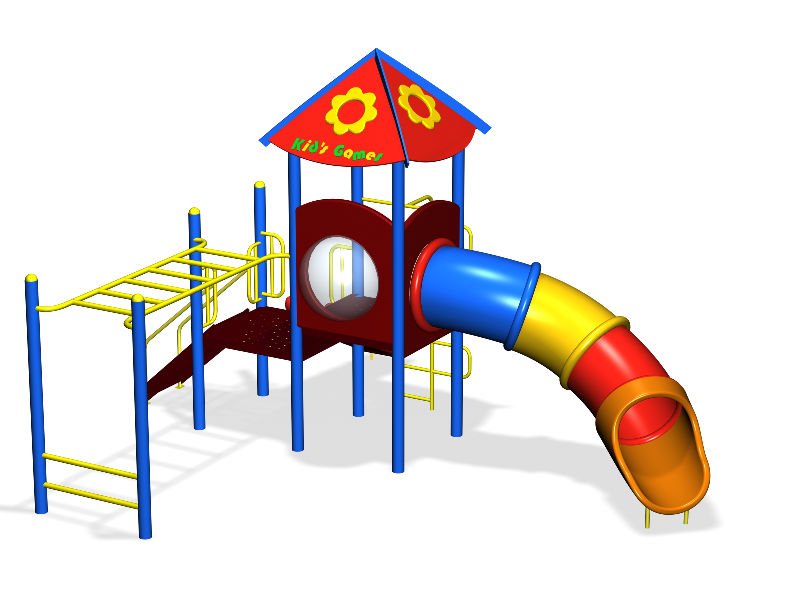 A proper playground surface is one of the most important factors in reducing injuries — and the severity of injuries — that occur when kids fall from equipment. The surface under the playground equipment should be soft enough and thick enough to soften the impact of a child`s fall.
Concrete, asphalt, and blacktop are unsafe and unacceptable. Grass, soil, and packed-earth surfaces are also unsafe because weather and wear can reduce their capacities to cushion a child`s fall.