MILITARY RUBBER PRODUCTS
Sarpco Ballistic Rubber Systems (Panels, Blocks, Seamless Flooring, Mulch)
(The system that provides protection from ricochets)
Protecting professionals
Top-class marksmen need top-class protection. For over 20 years our ballistic rubber panel high quality, Sarpco Safety Elements have been providing guaranteed protection from ricochets and bullet fragmentation. Our complete, all-round solutions are available for all shooting range danger areas, such as floors, walls, ceilings or bullet traps. Together with highly competent partners, our ballistic rubber systems will work out the ideal solution, individually tailored to the respective.
The complete system for protecting the marksman
The Sarpco Safety Elements were specially developed for installation in the shooting ranges of the police, armed forces and security services. Whether in indoor or outdoor facilities, or on straight or 180° ranges, Sarpco Safety Elements have successfully met all demands of quality placed on such products for over 20 years. They are available as indoor and outdoor floor surfaces, wall and ceiling coverings, shooting blocks,, protective coverings for Target area.


The benefits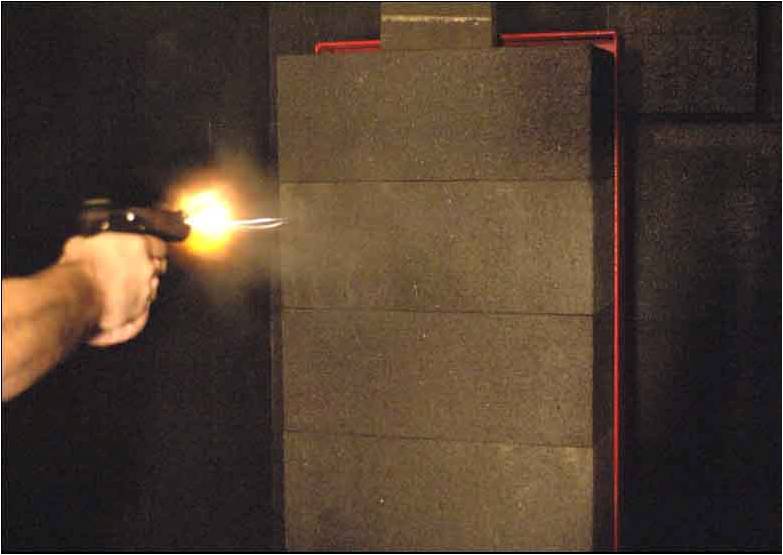 reliable protection from ricochets

offers protection even for unfavorable angles of

impact

absorbs projectiles of all types and caliber
elastic material means no visible bullet holes
very hard wearing even under intensive utilization
longest service life in comparison with other

currently used materials

different surface colours (floor)

suitable for use outdoors

sound absorbent

slip-resistant

constant quality controls during production and

installation

weather resistant, resistant to ultra violet rays

continuous customer support from Sarpco

specialists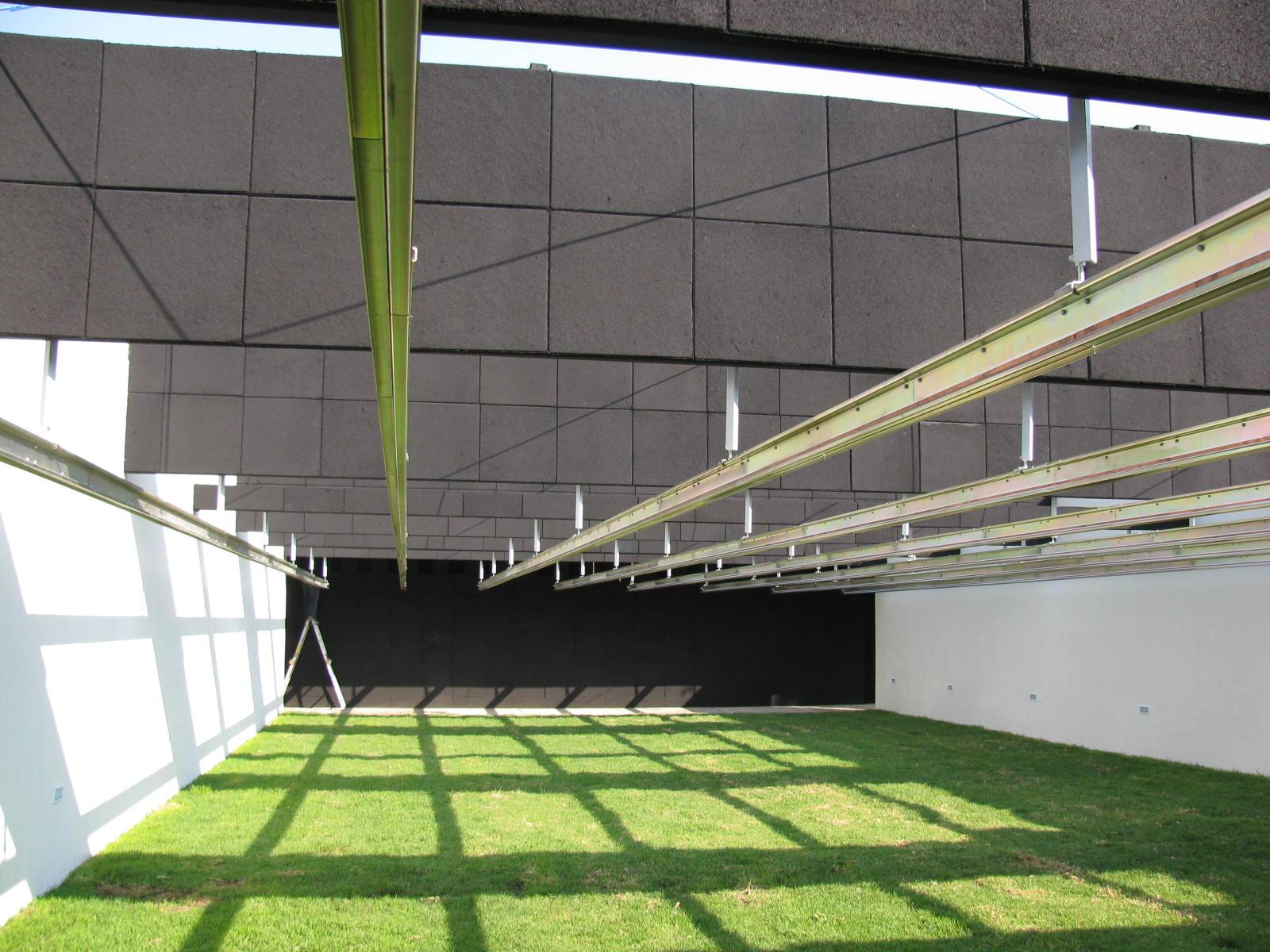 The Tiles Conform to the following ASTM standards:
ASTM F1292 Impact attenuation
ASTM D2859 Flammability
ASTM E648 Flammability
ASTM D2047 Slip Resistance
ASTM D624 Tear
ASTM D1004 Tear
ASTM D412 Tensile Strength
ASTM D638 Tensile Strength
ASTM D695 Compression
ASTM D149 Electrical Break down
ASTM D1044-99 Abrasion
Sarpco Ballistic Rubber Blocks
Specially designed for shooting range with extra thickness and higher density to provide splatter protection and reduce airborne lead and to eliminate ricochet.
Dimension: 500mmx300mmx200mm

±

2mm
AvailableColors:

Black, Red, Green.



Features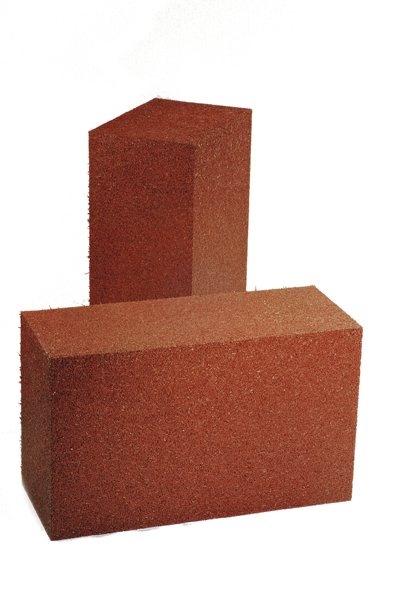 Reduction of Airborne Lead
Elimination of Ricochet
Splatter Protection
Sound Absorbent
Durability

Easy Replacement & Installation
Economical
Portable
Stack to create a back stop or wall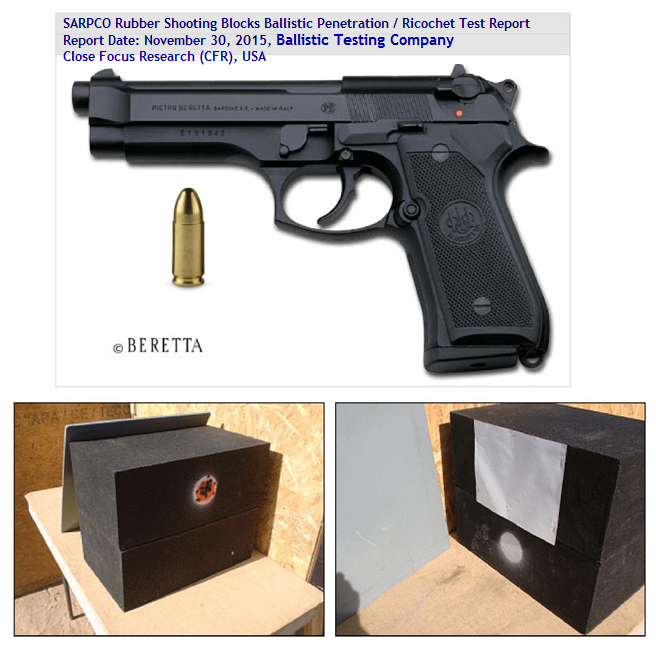 Applications
Sarpco Ballistic Rubber Range Products
Sarpco Ballistic Rubber Range Products are designed to protect personnel and infrastructure
We proudly manufacture military grade ballistic rubber range tiles, range panels, and range blocks made from recycled materials for military, law enforcement, and commercial & private shooting range applications.
Sarpco Ballistic Rubber Range Blocks and Panels/Tiles
Ballistic Rubber Products manufacturing process combines shredded recycled rubber, a urethane binder, and pressure - producing high quality consistent products that are extremely dense and durable. Ballistic Rubber Range Products are designed specifically to protect personnel and infrastructure providing a safe environment during small arms live fire weapons use.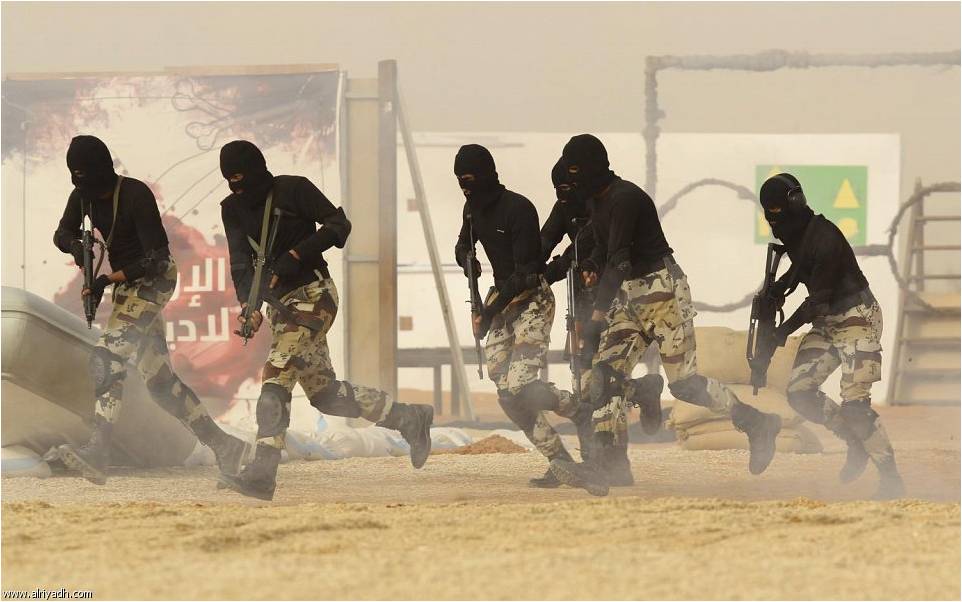 Sarpco Ballistic Rubber Range Products are currently in use at saudi arabian national guard, saudi royal airforce, saudi navy forces, saudi general security and civilian facilities.
Stops .30cal to 7.62mm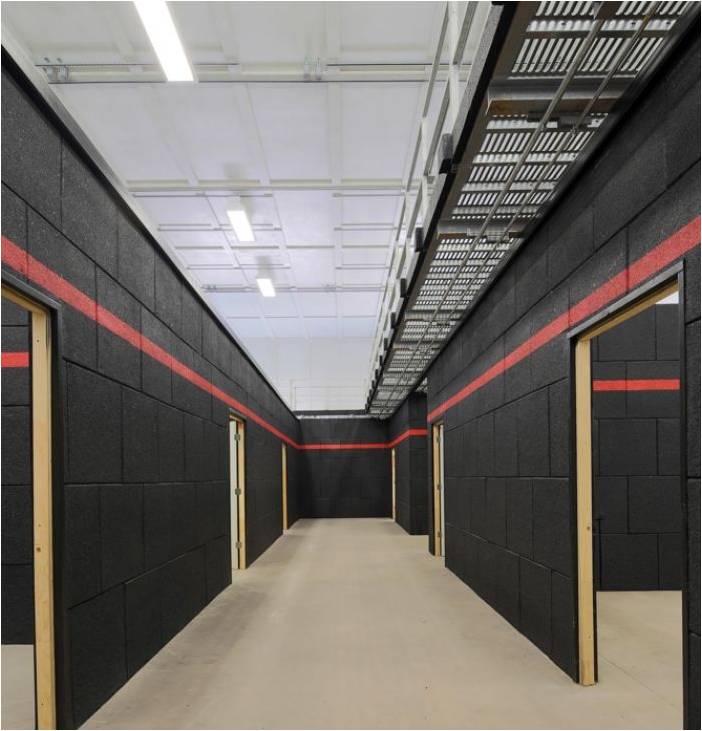 Sarpco Ballistic Rubber range products providing a safe environment for Military, Law Enforcement, Homeland Security and Civilian live fire applications.
Please Note: Sarpco Ballistic rubber range panels/tiles and range blocks may not stop rounds alone. They must be used with appropriate steel plate backing to create a complete encapsulation system.
Sarpco Military Rubber Mulch

Basic training is tough. Rubber Mulch is even tougher.
Military training calls for serious protective measures. Formulated of 100% recycled tires, Rubber Mulch is the safety surfacing of choice for military obstacle courses, ropes courses, and combat training pits. Number one in shock absorbency, Rubber Mulch has been proven to significantly reduce the risk of military training injuries. Durable and skid-proof Rubber Mulch is made to last for a lifetime of rigorous military training.
Rubber Mulch safety absorbs bullets in shooting ranges, serving as the perfect back stop for your shooting range!


Saudi Royal Navy Forces Project