Landscape rubber products Rubber Mulch: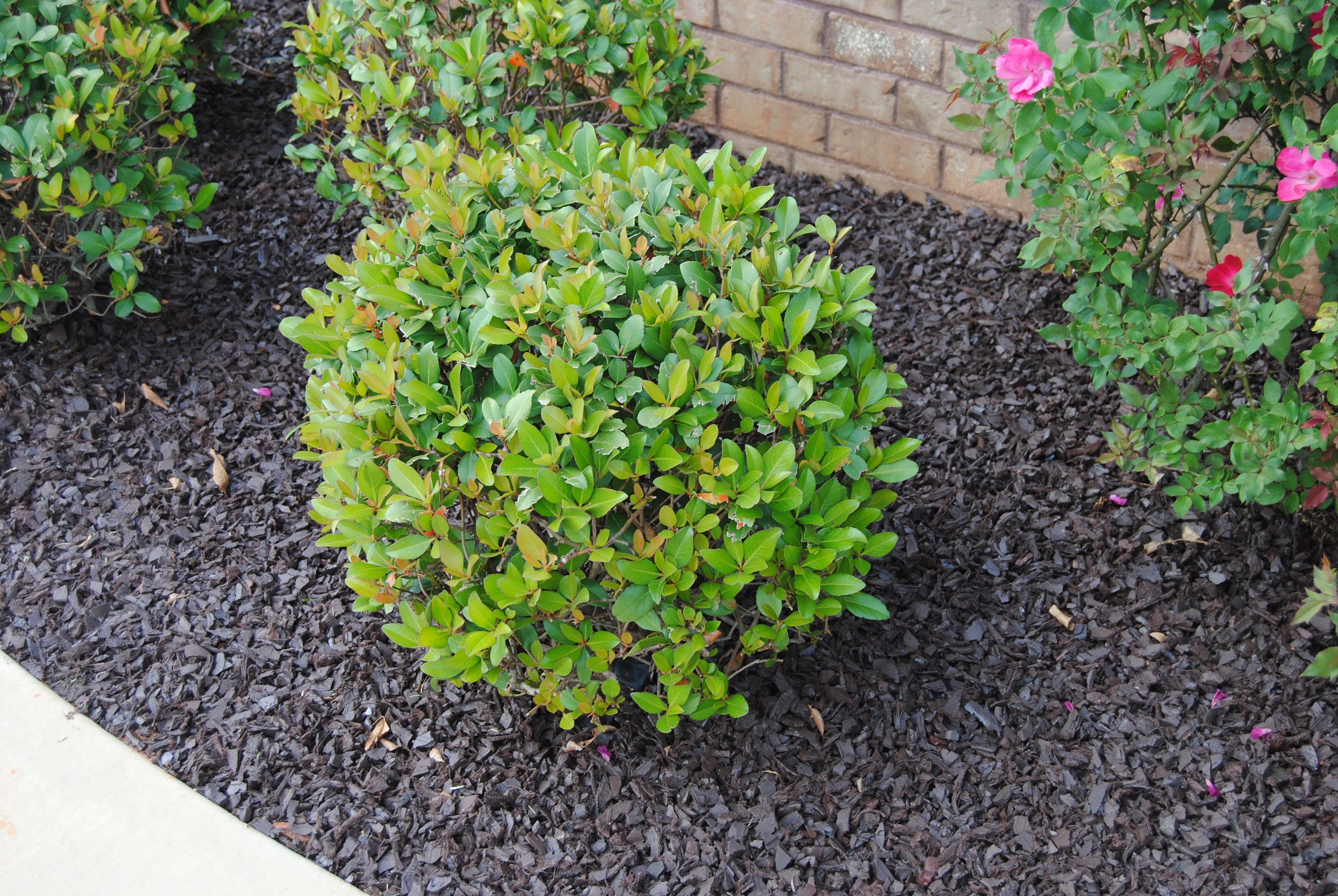 Made from 100% recycled rubber, rubber mulch looks like shredded bark, but resists fading and compacting, while retaining ground moisture. And rubber mulch won`t attract bugs or animals. Imagine all the beauty benefits of wood mulch without the cost and labor of yearly replacement SARPCO Rubber Mulch gives landscape professional and home gardeners a stylish and sound alternative to costly garden maintenance.
Rubber Mulch Tree Ring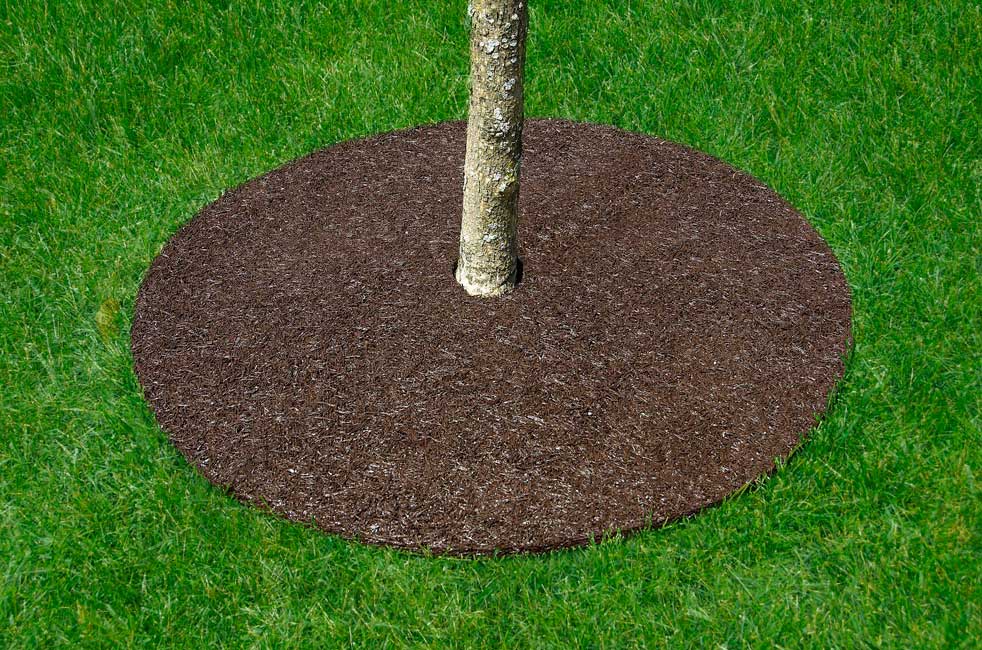 Innovation mulch tree ring is dark brown just cut a 1/2" deep circle in your turf to allow the ring to lay flush with the existing turf. Then simply slip the precut ring around your tree. Allowed water, air and nutrients to pass through to the tree but form a barrier against weeds. Ring is made 100% from recycled tires. Rubber mulch is maintenance free, can be easily cut to size and with not discolor, decompose or blow away.

Product Benefits: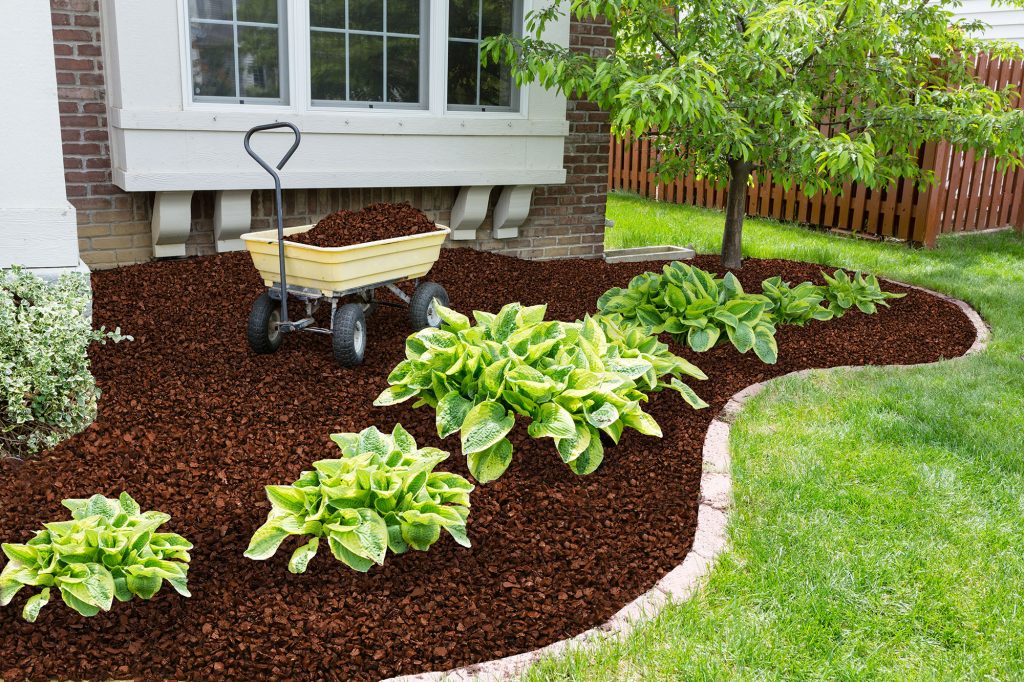 Long-lasting, cost effective landscape groundcover
12 year Color-Lock guarantee
Saves time and money by eliminating annual mulching
Up to 73% savings versus wood mulch in landscape applications
Requires up to 50% less material than engineered wood fiber or wood mulch

Helps prevent weeds
Does not attract termites, carpenter ants or other harmful wood destroying insects
Resists rodent infestation
Does not float, absorb water, erode or blow away with heavy wind or rain
Inhibits growth of mold and fungi, reducing allergy risk
Will not rot or decay – unlike wood mulch
100% Recycled Rubber
99.99% Wire Free
Non-toxic