Crumb rubber is a term usually applied to recycled rubber from automotive and truck scrap tires. During the recycling process steel and fluff is removed leaving tire rubber with a granular consistency.
Scrap tires can be disassembled to recover valuable, everyday products. Making use of our state-of-the-art technologies, the processes that Sarpco Tire Recycling employs yield rubber crumb that is 99.7% clean and that is used in the manufacturing of products such as:
Playground and Sports Field Turf
Patio Tiles
Asphalt Aggregate
Anti-fatigue Mats
Domestic and Industrial Floor Covering
Automotive Products
Roofing Aggregate

Crumb Rubber Uses
SARPCO tire recycling has the nationwide capacity to produce more than 5000 Tons of crumb rubber annually, we produces a wide variety of sizes: 0.0-0.5mm, 0.5-1.5mm, 1.0-2.5mm, 1.0-3.0mm, 2.0-4.0mm.
But beyond molded rubber products and coatings, crumb rubber enhances the surface of our world, from highways to horse tracks for a wide variety of innovative uses.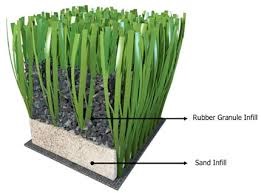 Sports surfaces infill

Artificial Grass Infill
Paving athletic running tracks

5-10 mesh steel radial tire micelle 10-20 mesh steel radial tire micelle 14-30 mesh steel radial tire rubber poowder Steel cut wire shot

Small-gauge wire Bead toe steel wire Nylon fiber